Marketing Success Through Product Differentiation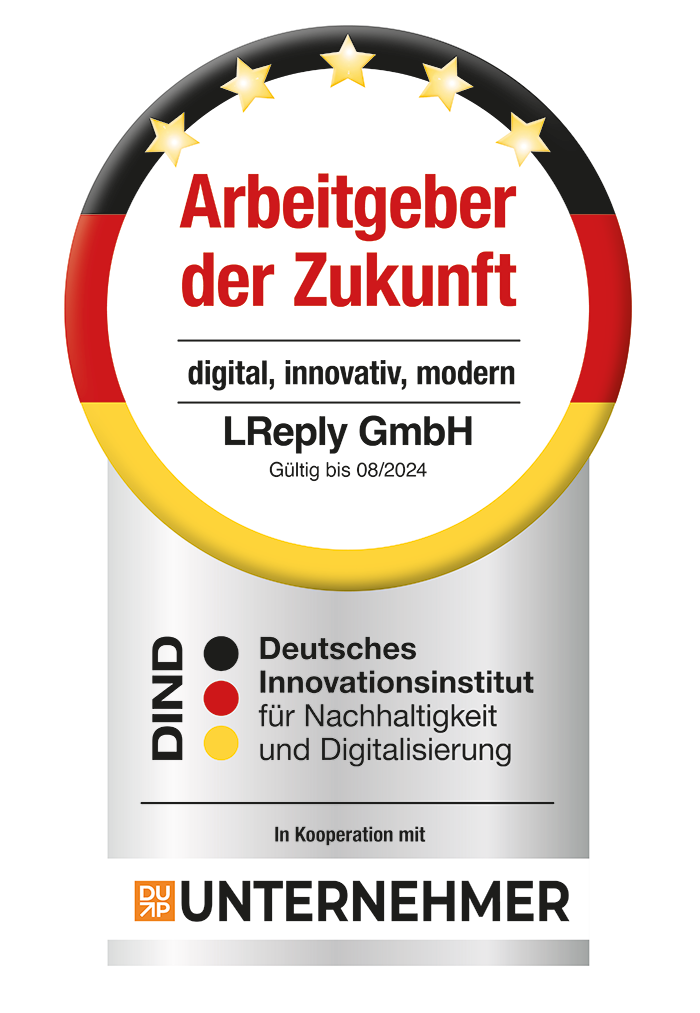 LReply has been awarded the title of Employer of the Future.
The patron of the initiative is DUP UNTERNEHMER publisher, Brigitte Zypries, former Federal Minister of Economics. Together with her, we are committed to supporting small and medium-sized businesses in Germany. With the Employer of the Future seal, we have the opportunity to draw positive attention to ourselves in the competition for valuable employees. The award will be received in Essen on 06.09.23.