Organize all your content, generated by the dialogue
We create a Formal channel between the end user and the brand intended to have a direct influence on the product or service. Thanks to these conversations we can have information about what the consumer thinks of the companys products and those of its competitors? How can the product be improved in their opinion? What is the customers attitude towards the product and its advertising? What is the role of the customer in his family? Consumer behaviour research suggests that the nature and extent of Dialog activities are conditioned by their context.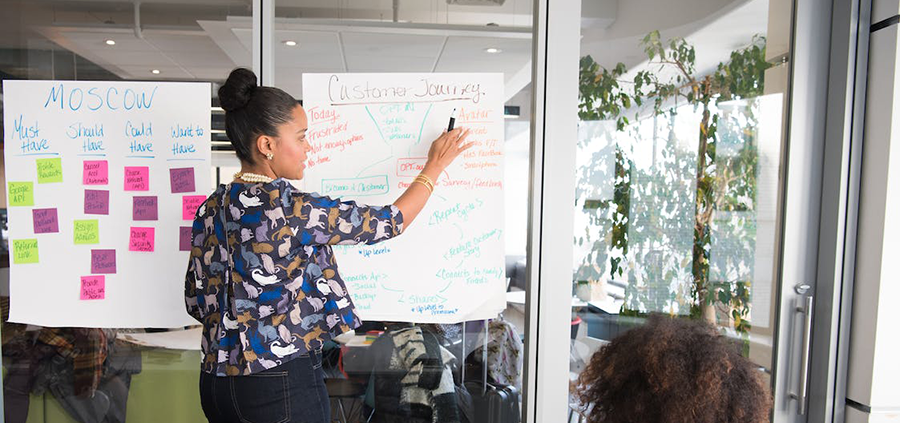 The content we generate from our platform has the power to transform, to improve the quality of your product through your target group. This kind of impact only comes from having a strong community (our database contains data of people with high lifetime values and customer recommendation) for product testing.
Moreover, it is not enough to select these data randomly, sporadically.
Thanks to the high lifetime and customer recommendation values as well as the identification of specific objectives, to create valuable messages that align with these objectives and distribute content. Then we can measure the results and refine the strategy over time.
The strategies we use to capitalise on content from product testing vary depending on the client's sector. However, there are specific steps that we follow to develop a plan that is sustainable and contributes to the improvement of your product and your business.
Specification of objectives
From the outset, depending on the campaign format chosen by the client, we define the content objectives. Having objectives in mind helps us to start planning the type of content (through product testing surveys) to create.
This process requires us to explore in depth the values of your product and research your target audience.
We start by transparently defining your overall marketing objectives and how you want your content marketing strategy to serve those objectives.
The more specific your marketing objectives are, the better we will be able to tailor the content to those objectives.
Planning
Once your objectives have been clarified, the platform proceeds to a review of the content that has been created so far. We look at what has worked, what hasn't and what has been published on our platform. This can be done easily through reports or in real time on our platform. You can generate reports to get an overview of the performance of all your content.
Even without our digital platform you can view the analysis of your data by exporting it via your email address. Through your account you can easily export the statistics of the publications generated directly from the platform. What we are looking for in the audit should be directly aligned with the content objectives. For example, if one of the objectives is to improve brand awareness, we look at.
A content diagnostic helps us justify what you think is effective with quantitative data to measure the performance of each post.
The content planning is done when preparing the campaign on the platform. The type of content can be configured. When planning content, don't be afraid to reuse it and schedule it on different social media platforms to get the most out of it. When deciding where to publish your content, also consider the types of content that perform well on that platform, based on your audit. When planning we keep in mind that there are best practices regarding the best times (to get the best reach) to post, send newsletters on the platform.
Periodic planning of contents
Once you know what content performs best and you have identified your main objectives, it is time to establish a content plan. A calendar included in our platform for product testing will allow you to take a holistic approach to content planning. It will help you visualise your ideas and organise them in a way that makes it easier to execute the strategy. The LReply content calendar will be a hub for everything you publish.

Gauged results
The final step in our effective content strategy is to read the results on the LReply platform. Proper tracking is essential to create a sustainable strategy. Keeping detailed statistics will help to adjust and optimize your plan over time. Ideally, we should analyse content periodically to keep track of what is working and delivering good results. When analysing data, take an overview of your content over a period of time. Look at the performance of each piece of content and the variables that made it work. Assess how well the content contributed to the overall content goals you set in step one. These results can also be configured in graphical and exportable form.
In summary you will have the following points:
Awareness – The number of times people have seen your content, as indicated by impressions and reach
Engagements – The number of reactions, comments, clicks and shares your content gets
ROI – Conversions and referrals
As we showed you for the content audit, the analyzes depend entirely on your objectives as a customer. Using your goals as an anchor can help you fine-tune your strategy. By measuring analytics every month, you'll only need to make small changes to keep optimizing your content strategy.
Planning an effective content strategy for product testing is an ongoing, yet flexible cycle. We plan the process with you help ideas and follow these essential steps to develop a content plan that prioritizes a strategic approach to your goals.